Sustainability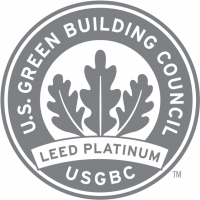 LEED Platinum Certified
In May 2019, One Museum Place was awarded LEED Platinum Certification for Core & Shell, making it one of the first office towers in Shanghai to achieve this prestigious recognition.  The U.S. Green Building Council (USGBC) sets the industry standard for green buildings and their LEED Platinum rating is the highest achievable distinction. LEED certified buildings save money and resources and have a positive impact on the health of occupants, while promoting renewable, clean energy.

One Museum Place obtained RESET Air pre-certification status in October 2018. By designing and implementing a system that enables continuous monitoring and management of air quality being delivered to tenants, One Museum Place is on its way to becoming the most innovative RESET Air Certified project to date.
RESET™ is the world's first sensor-based, performance-driven building standard and certification program. RESET Air Certification is awarded only to those projects that can consistently meet air quality criteria as outlined in the RESET Air Standards. Projects must demonstrate continual performance throughout the lifetime of the project in order to maintain certification.

&nbsp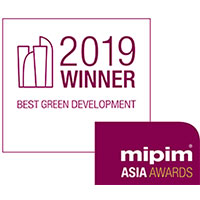 One Museum Place has been awarded the Best Green Development at the 2019 MIPIM Asia Awards.
Founded in 2007, the annual MIPIM Asia Awards celebrate the most technically impressive and inventive property developments from across the APAC region, considering both finished developments and un-built projects in the planning stage.

&nbsp
&nbsp
&nbsp
&nbsp
&nbsp
Pure, Healthy Air
State of the art air filtration and handling systems in One Museum Place offer the cleanest air commercially available. The precisely monitored and controlled temperature, humidity and filtration systems also feature:
Filtering through MERV 8 & MERV 13 filters on all HVAC equipment.
A germicidal system, featuring Ultra-Violet Lights.
Advanced PM2.5 indoor air quality monitoring system.
Fulltime indoor air quality manager on-site.